NEW DELHI: The 40-minute meeting, which took place after many representations, took place at the heavily guarded Foreign Affairs Ministry building.
Kulbhushan Jadhav, who is on death row in Pakistan for alleged spying, today met his wife and mother—but separated by a glass screen—in a carefully choreographed event that unfolded in tweets, photos and TV footage.
 The 40-minute meeting, which took place after many representations, took place at the heavily guarded Foreign Affairs Ministry building, and came after the Hague-based International Court of Justice (ICJ) asked Pakistan in May to stay 47-year-old Jadhav's execution.The Foreign Office also issued a new video message of Jadhav in which he is seen thanking the Pakistan government for arranging a meeting with his wife and mother.
It was the first time that Jadhav was meeting his family since his arrest in March, and Pakistan portrayed it as a humanitarian gesture to mark the birthday of the country's founder Mohammed Ali Jinnah.
"Pakistan permits the meeting of wife and mother of Commander Jadhav with him, as a humanitarian gesture, on the birthday of the Father of the nation, Quaid-e-Azam Muhammad Ali Jinnah," Foreign Ministry spokesman Mohammad Faisal tweeted.
The tweet made it a point to identify Jadhav, a former Indian Navy officer, with his military title. Pakistan claims its security forces arrested Jadhav from its restive Balochistan province after he reportedly entered from Iran. It claims that he was in possession of an Indian passport that identified him as Hussein Mubarak Patel.
India, however, maintains that Jadhav was kidnapped from Iran where he had business interests after retiring from the Indian Navy.
Faisal also tweeted that the meeting was arranged in light of "Islamic traditions and based on purely humanitarian grounds."
TV footage showed Jadhav's mother Avanti and wife Chetankul entering the ministry building's Agha Shahi Block, accompanied by India's Deputy High Commissioner J P Singh and a Pakistani woman official. After they went in, the door shut behind them.
Pakistan Foreign Office later released pictures of Jadhav talking to his wife and mother from behind a glass screen. The communication between them was through a intercom device.  The meeting started at around 1.35 pm local time(2.05 pm IST) and lasted about 40 minutes, after which Jadhav's wife and mother were driven away in a white SUV.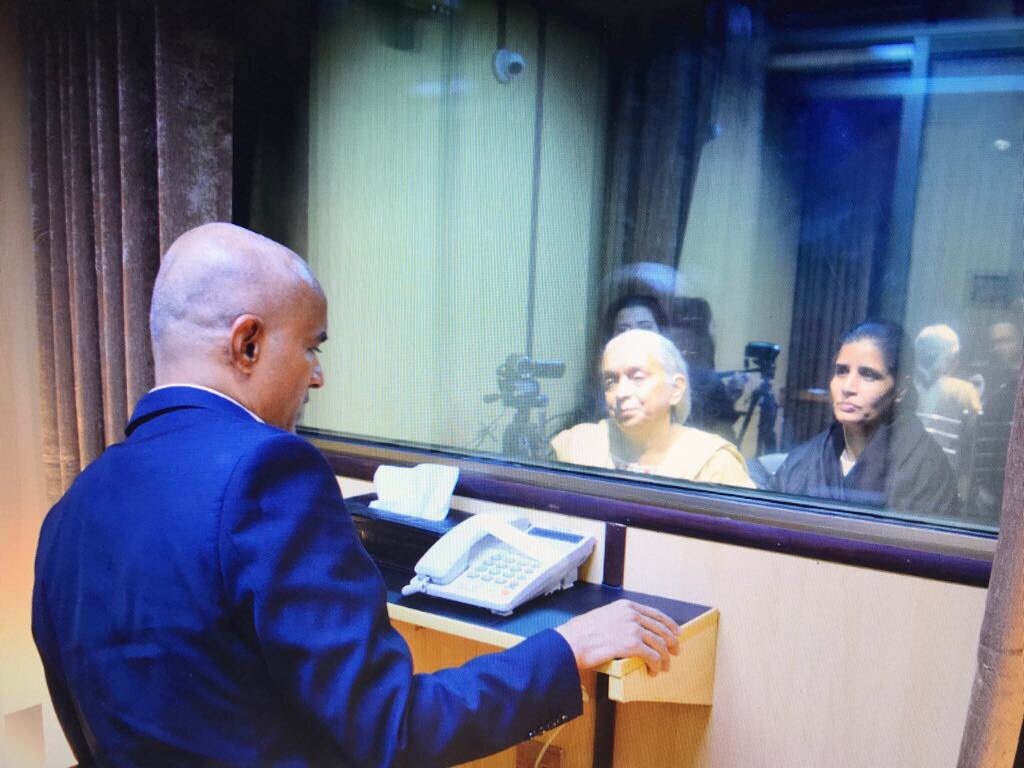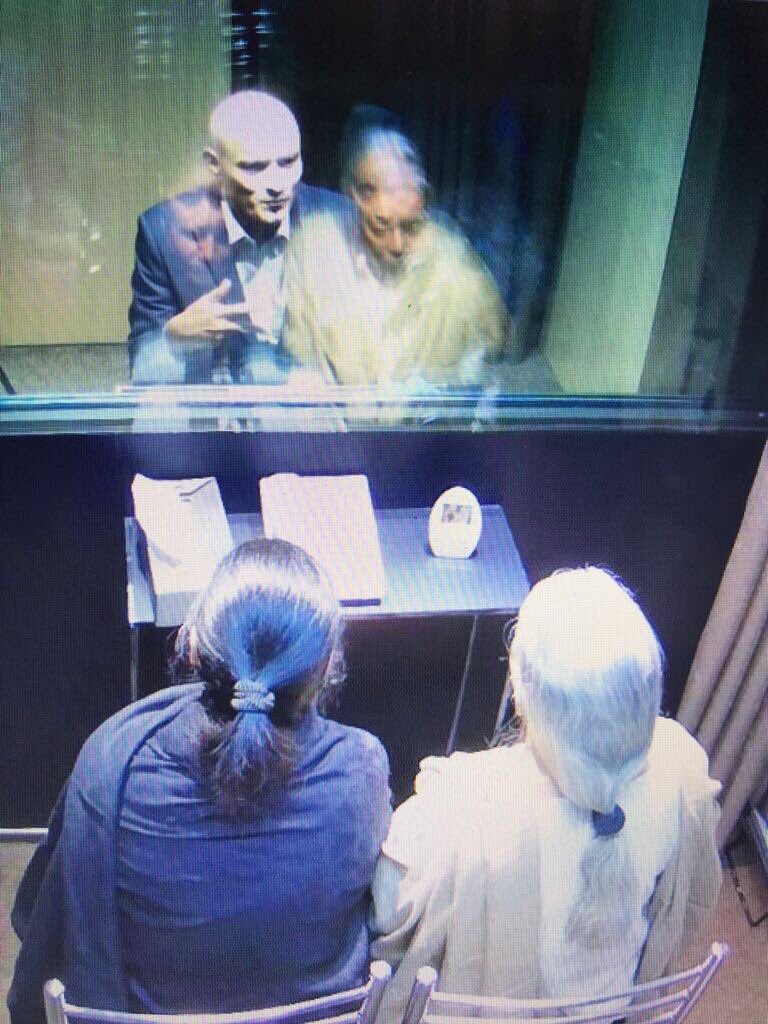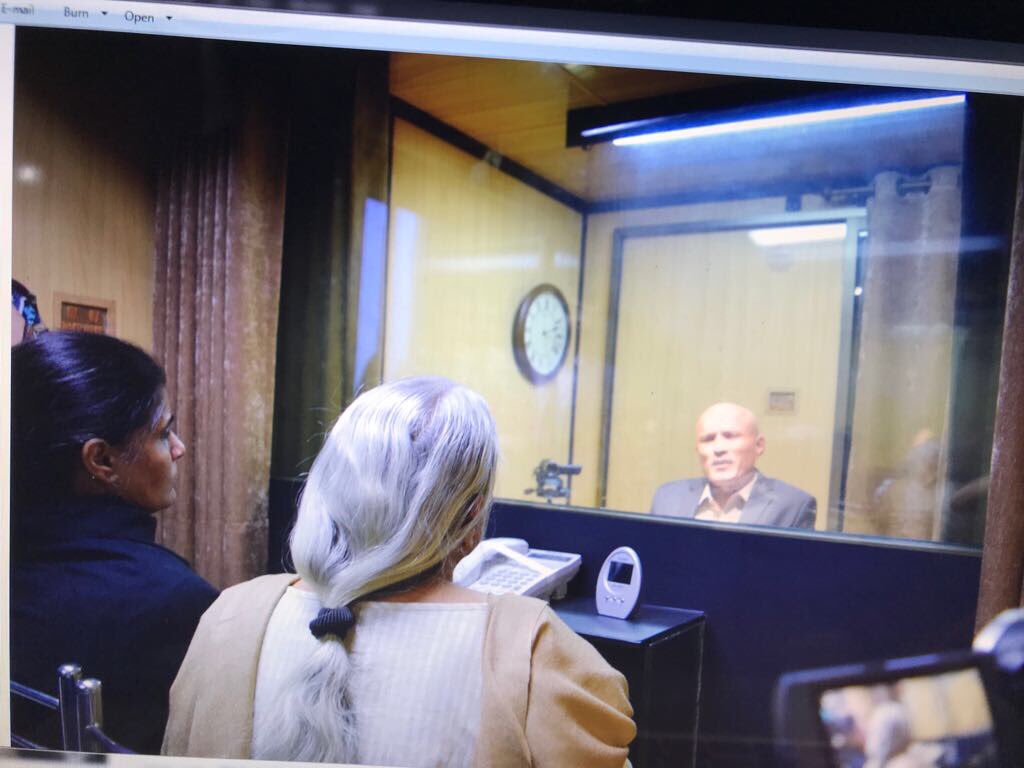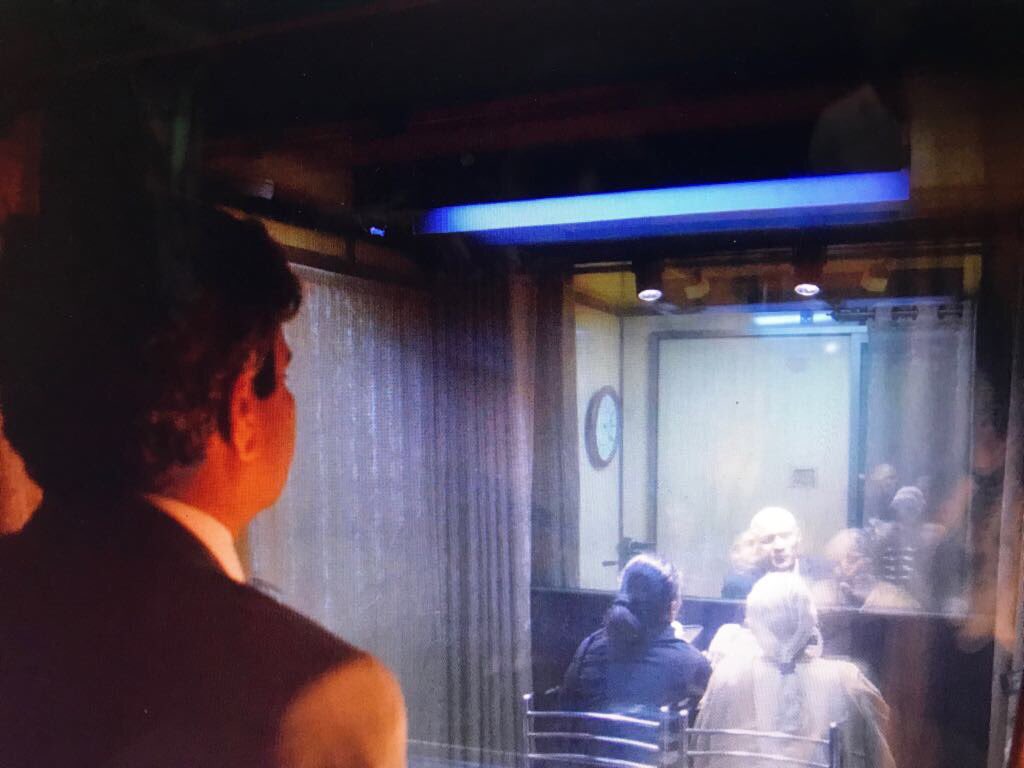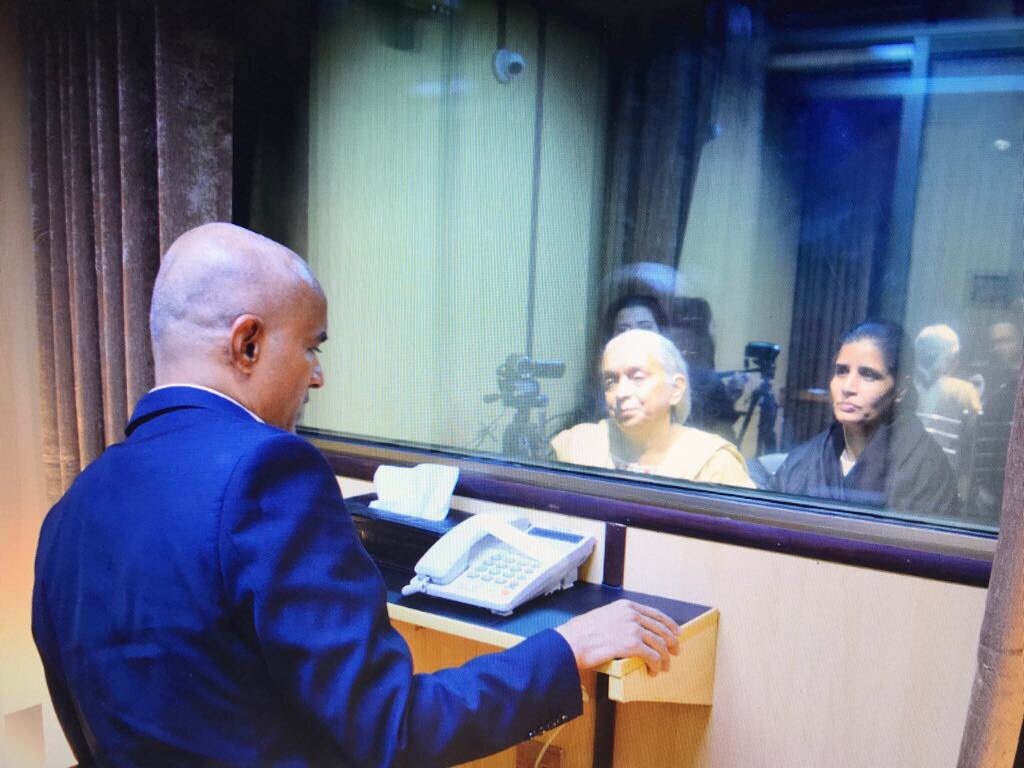 The two women had arrived in Islamabad earlier today via Dubai on a commercial flight, and spent about 30 minutes at the Indian High Commission before being driven to the Foreign Ministry. Jadhav's family had a brief stop at the mission again before they headed to the airport to catch a flight to India via Dubai.
Before the meeting, the security check of the family was conducted.
All the information about the meeting emerged through Pakistani Foreign Ministry tweets and images.
"The mother and wife of Commander Jadhav sitting comfortably in the Ministry of Foreign Affairs Pakistan. We honour our commitments," spokesman Faisal earlier tweeted along with a picture of the visitors.
From Pakistan's side, Foreign Office Director for India, Dr Fareha Bugti, was present at the meeting.  The wife and mother greeted media persons with a namaste after arriving at the ministry but did not respond to their questions.
They also did not talk to the reporters while leaving the building, although journalists kept shouting questions.  Faisal briefed the media after the meeting of Jadhav with his mother and wife in the presence of diplomat J P Singh, which he said did not constitute "consular access". He also repeated Pakistan's old allegations against the Indian prisoner.
"This meeting was not consular access as we had told India that its diplomat would see the meeting but was not allowed to speak or participate in it," Faisal said.
JP Singh, who accompanied the visitors, was not allowed to speak or listen and he knew it, Faisal added.